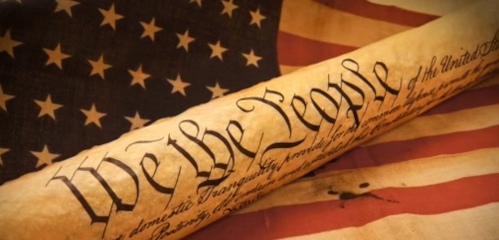 Cleveland County Native American Law
Native American Lawyer, Oklahoma
The unique nature of Native American law, both within each tribe and in relation to the federal and state statutes, requires not only a knowledge of the law, but a respect for the needs and culture of each tribe. As a lawyer of Native American heritage, attorney RJ Harris of the Norman, Oklahoma, understands this and is committed to bringing the highest degree of competence and skill in legal representation. Patriot Law currently has cases in the Chickasaw Nation, the Comanche Nation and in the Court of Indian Offenses or the Code of Federal Regulations (CFR Court) in Anadarko.
Matters our Native American Law Practice Handle
First and foremost, we handle legal issues that directly impact the sovereignty of each nation and protect each nation's Constitution. Jurisdictional matters are often complex and we pay close attention to ensuring that the integrity of the tribunal court is maintained. We handle Native American law issues that include:
Tort claims against Indian Health Services providers: Medical malpractice claims are filed against physicians or other medical professionals in cases of misdiagnoses, failure to diagnose, failure to treat or surgical errors, among others. Indian Health Services providers are held to a standard expected of all medical professionals, and a failure to meet those standards through negligence that causes harm means the provider is liable for the damage caused.
Family law issues: In many cases, tribal law intersects with state law regarding family law, and which laws you may be subject to can be confusing at best. They can be brought to trial in CFR Court. As an Oklahoma family law lawyer, Patriot Law has experience with courts in and outside of Indian Country, including divorce and child support.
Criminal defense: Misdemeanor crimes that are committed by Native Americans in Indian country may be heard in tribal court or CFR court. As a criminal defense attorney who is extremely knowledgeable regarding CFR procedures, Patriot Law will mount a defense to get you the best possible outcome. Superior legal representation is important, as a conviction within a tribal jurisdiction may lead to certain misdemeanors being charged as felonies off tribal territory.
In addition to these matters, Patriot Law also advises on matters regarding Indian gaming, mineral rights and protection of Native American cultural lands and artifacts.
Patriot Law is Equipped to Handle Native Nation Governments, and Businesses
Patriot Law helps Tribal Members and Tribal Governments prepare legislative proposals for their annual Tribal Council Meeting. Candidates running for Tribal Office who are wrongfully kept off the ballot can turn to our firm for assistance to appeal any election board decision on the credentials of the candidate during the proscribed time.
Conducting business with a Native Nation is intricate and requires the help of a Native American Lawyer to review the details of the contract. Business entities can turn to Patriot Law for aid in their contract negotiations with a Native Nation to ensure there is a clear sovereignty waiver and consent to jurisdiction so that disputes arising under the contract can be mediated in either the Nation's Court or in the CFR Court.
Patriot Law stands ready to protect the rights, culture and tribal laws of Native Americans
For additional information on how we can help, please contact us using our contact form below or call our office at 405-979-0179. Attorney RJ Harris is permitted to practice in all Oklahoma Tribal Courts and at any CFR Court in Oklahoma.